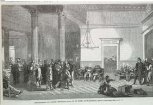 February 2
1734 -- The South Carolina Gazette resumes publication under its new editor, Lewis Timothy.
1801-- Joseph Alston, who would become South Carolina's governor, married Theodosia Burr, the daughter of the nation's third Vice President, Aaron Burr. We visit their town house on Charleston Raconteurs' History Overview Tour.
1861 -- The Illustrated London News ran an illustration of the lobby of the Charleston Hotel as part of its coverage of the impending Civil War.
February 10
1794 -- Planter and Revolutionary War Patriot Aaron Loocock died.
February 12
1736 -- The Dock Street Theatre presents its first performance, a comedy titled The Recruiting Officer.
February 15
1792 -- The first race at the new Washington Race Course (now Hampton Park) took place.
February 17
1864 -- The HL Hunley became the first submarine to successfully sink its target, the Housatonic. Though successfully completing their mission, the sub with its crew, never returned to shore and remained on the bottom of the ocean for the next 136 years.
1865 -- Gen. P.G.T, Beauregard calls for all Confederate troops to evacuate the city, loading any useful things aboard the last train out of town and destroying anything left that the enemy could use. As fires blaze across the peninsula, the city falls to Union troops.
February 18
1735 -- The first documented opera to be performed in America, Flora, or Hob in the Well, opened in the "long room" of Shepheard's Tavern on the northeast corner of Broad and Church street.
1865 -- As the last train transporting Confederate soldiers and supplies, a horrible explosion at the Northeastern Railroad Depot killed more than 250 desperate men, women and children scavenging whatever left-overs they could find.
February 24
1698 -- A fire broke out and spread so quickly thoughout town that over 48 hours that more than 50 families were left homeless.
February 28
1758 -- Lt. Col. Henry Bouquet, who author Walter J. Fraser Jr. in Charleston! Charleston! called a "brash thirty-eight-year-old British soldier-of-fortune" demanded that the colonial Assembly pay for his officers' rents. The Assembly refused his request.
Aaron Burr is perhaps best remembered for his fatal duel with Alexander Hamilton. Learn more about the time-honored code duello as we pass by Theodora Burr Alston's house on our Charleston Overview Tour.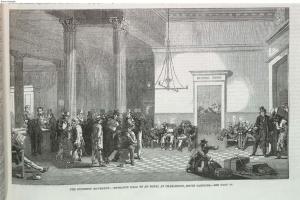 News of South Carolina's seccession was big news, as The Illustrated London News ran an illustration of the Charleston Hotel lobby on Feb. 2, 1861. We visit the site of the grande dame of hotels on our Lost Charleston Tour.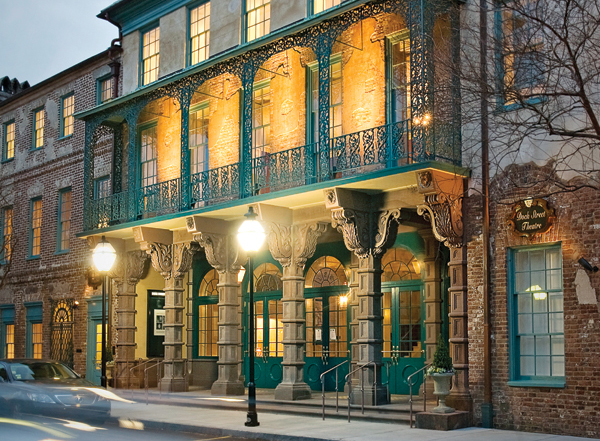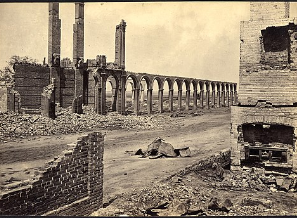 On our Lost Charleston Tour, we share stories of the many transformations of what we now know as Hampton Park, including its days as the Washington Race Course, a Union POW camp, the site of mass burials, the Ivory City, and one of the first Memorial Day celebrations in America.