Perhaps no one better personifies Charles Town's golden colonial era than the family of S.C. Chief Justice Charles Pinckney and his illustrious wife, Eliza Lucas Pinckney. Between 1730 and 1820, the cultivation and trade of rice and indigo made Charles Town one of the largest – and the wealthiest – of the colonies, and the Pinckney family was at its center.
It was Eliza who, at the age of 16, was among the first to successfully cultivate indigo, from which Europe's most coveted dyes were made. In 1744, at the age of 22, she married the recently widowed Pinckney, a match of her choosing who was 25 years her senior. They purchased a lot in Charles Town called Colleton Square, described as nine acres of high land, marsh and a little creek, on which to build the family's town house (to complement their dozen or so plantations).
The mansion was completed by 1750. Yet because they were experiencing a temporary financial strain at the time – perhaps partially because of their lavish spending on the new house – they moved into a less elegant house and rented the new mansion to S.C. Royal Gov. James Glen (served 1743-1756).
Charles and Eliza, along with their three children – Charles Cotesworth, Harriott and Thomas – traveled to England in 1753, where Charles was appointed a colonial agent and the children were educated. Meanwhile, Glen's gubernatorial successors continued to rent the grand East Bay Street mansion, including William Henry Lyttleton (1756-1760), Thomas Boone (1760-1764) and Lord Charles Greville Montagu (1766-1773).
The Chief Justice and Eliza, with daughter Harriott, returned to Charles Town in 1758, but never moved into the mansion, staying instead at their plantations. Charles died of malaria just weeks after his return and left the mansion to his son, Charles Cotesworth Pinckney, with the stipulation that Eliza was to have use of the property during her lifetime. Thus it wasn't until Charles Cotesworth returned from England, following the completion of his education in 1769, that a member of the family actually lived there.
Both Pinckney sons distinguished themselves during the American Revolution. Charles Cotesworth was a Brigadier General and Thomas a Major General. When Charles Town fell to the British (1780-1782), the mansion was seized and served as Lt. Col. Nisbet Balfour's headquarters. After the war, Charles Cotesworth reclaimed his family's home and went on to distinguish himself as a drafter of the U.S. Constitution and as the Federalist Party's nominee for President in both 1804 and 1808 elections.
After Charles Cotesworth's death, his daughters, Maria Henrietta and Harriott, neither of whom ever married, continued to live in the mansion. Maria died in 1836, though Harriott was still living there when it burned in the Great Fire of 1861.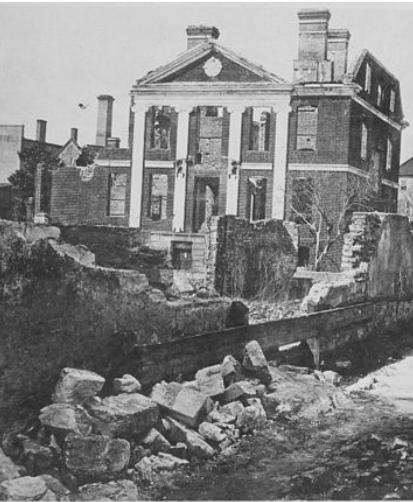 The Pinckney Mansion stood on East Bay Street, just north of North Market Street, before it burned in 1861.
Chief Justice Charles Pinckney's Coat of Arms
Chief Justice Charles Pinckney (1699 - 1758), husband of Eliza Lucas Pinckney, father of Charles Cotesworth Pinckney, Thomas Pinckney and Harriott Pinckney Horry, and uncle of Col. Charles Pinckney.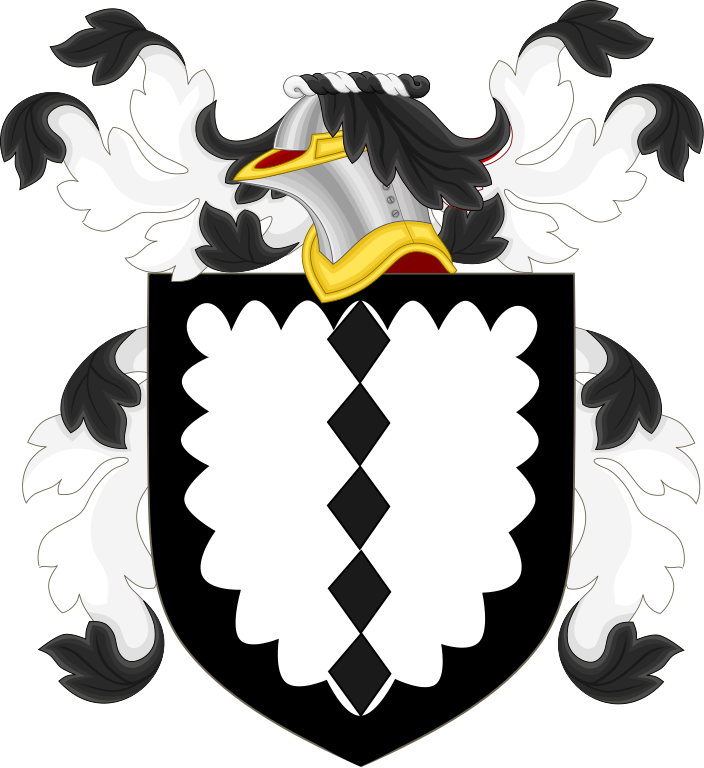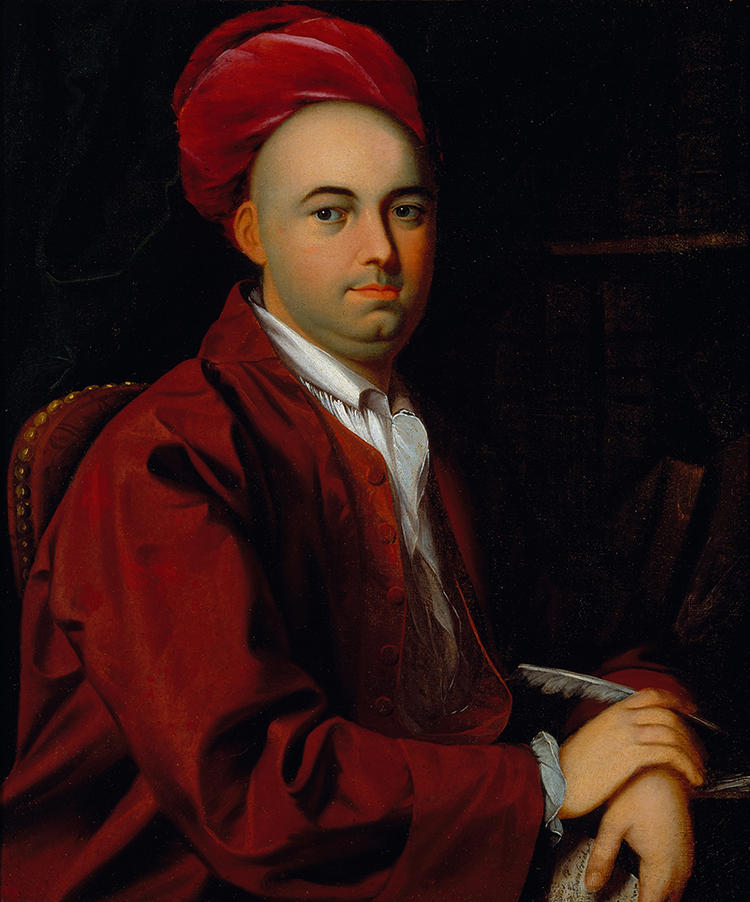 Charles Cotesworth Pinckney (1746 - 1825), delegate to the Constitutional Convention of 1787, advocated for a strong national government, opposed as impractical the elelction of representatives by popular vote, and argued that the continued importation of slaves was necessary to support South Carolina's economy.