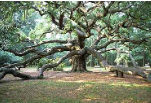 CHARLESTON'S EARLIEST DAYS
1526 - 1699
1526
Aug. 24 -- Spanish explorer Lucas de Ayllon visited the area around Cape Romain, naming the area Cape San Romano, as this date is St. Romano's Day. (Source: Home in the Village, p. 4)
1540
May 1 -- Hernado de Soto and his Spanish army reached the village of the Cofitachequi tribe, near the the confluence of Pine Tree Creek and the Wateree River, near the present-day site of Camden, and were met by that village's leader, the Lady of Cofitachequi, who sought a peaceful alliance with the Europeans. (Source: South Carolina Women, p. 11)
1630
May 29 -- Charleston's namesake, King Charles II, was born "at noon with Venus the star of love and fortune shining high over the horizon."
1649
Jan. 20 -- King Charles I of England went on trial, accused by Oliver Cromwell and the Puritan forces who emerged victorious from this mid-17th century civil war of high treason. His subsequent conviction
and execution was one of the key factors in what eventually would become the first permanent English settlement of Charles Town some 30 years later.
Jan. 30 -- Charles I was beheaded as Oliver Cromwell and his Puritan Party assume rule over England.
1662
Jan. 30 -- On the 12th anniversary of his father's execution, Charles II, recently restored to the British throne, disinterrs the body of Oliver Cromwell and cuts off what's left of Cromwell's head.
1666
May 5 -- Thomas Pinckney, future husband of Ruth Brewton and father of Col. Charles Pinckney, was born.
June 23 -- Robert Sanford took possession of Carolina in the name of King Charles II and the Lords Proprietors.
1671
Aug. 25 -- The British and Barbadian settlers at Albemarle Point (i.e., Charle Towne Landing) held a parliment, noting that the Church of England here had no minister. Proprietary Gov. William Sayle wrote to Lord Proprietor Anthony Ashley Cooper asking his to send "a Godly and othodox minist'r.'" (Source: A Short History of Charleston, p. 12.)
1679
Dec. 17 -- French Huguenot Abraham Fleury Sieur de la Plaine and his family left England aboard HMS Richmond on their way to seek a new life where they could worship freely in the Charles Town colony. (Source: The Goose Creek Bridge: Gateway to Sacred Places, p. 33.)
1681
Nov. 23 -- Lord Proprietor Anthony Ashley Cooper was tried and found guilty of treason in Britain.
1685
April 11 -- The Giton family, Huguenot refugees seeking a new life after the revocation of the Edict of Nantes, departed England after "three months waiting for a Carolina-bound ship." (Source: South Carolina Women, Vol. 1, p. 33)
1688
July 29 -- Stede Bonnet, Charleston's Gentleman Pirate, was christened at Christ Church Parish in Barbados.
1694
Aug. 20 -- In his will written on this date, Capt. John Coming left his entire estate to his widow, Affra Harleston Coming. The ruins of one of the nation's oldest plantations, Coming Tee, and its rice mill can be seen on our Day on the Cooper River Tour.
1695
Aug. 17 -- John Archdale, a Quaker, was appointed Governor of the Carolina colony.
Nov. 1 -- John Coming, one of Charles Town' earliest settlers, died.
1698
Feb. 24 -- A fire broke out and spread quickly thoughout the town over the next two days, leaving more than 50 families homeless.
Dec. 10 -- Affra Harleston Coming deeded 17 acres of land south of George Street to St. Philips Church. It is known as the Glebe Lands, or lands belonging to the church.
Dec. 28 -- Affra Harleston Coming divided the remainder of her estate between her nephew, John Harleston, and her husband's half-nephew, Elias Ball.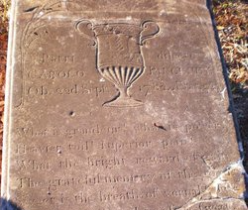 On our Charleston Overview and Lost Charlestson tours, we recall the adventures of pirate Stede Bonnet at White Point Gardens near the site where he and his crew were hanged in 1718.
Charles I (19 November 1600 – 30 January 1649) was King of England, King of Scotland, and King of Ireland from 27 March 1625 until his execution in 1649.