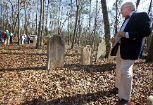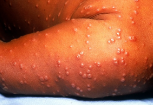 June 1
1756 -- William Henry Lyttleton arrived in Charles Town aboard HMS Winchelsea to assume his new position as the colony's Royal Governor. He was a short, slim, 31-year-old man, well connected with England's aristocracy by birth and marriage. A great crowd turned out to greet him, and Henry Laurens expressed the feelings of many: "We are much in want of a new Governor. We mean a good one." (Charleston! Charleston! by Walter J. Fraser)
June 3
1757 -- Alexander Wood recorded the value of his inventory, including "10 slaves: Ophella, his wife Jenny an Indian woman with two children, 7 yrs. old girl Phillis & 5 yr. old boy Frank; York an Indian fellow one of the hunters, old Moll almost past labor an Indian woman; Pompey black a carpenter; Hannibal black a field slave; Nero black a boy & hunter; Peter black." (Source: Goose Creek: A Definitive History, Vol. 1, p. 88)
1776 -- S. Smith published "A View of Charles-Town, the Capital of South Carolina, from an Original Picture Painted at Charlestown in the Year 1774," painted by Thomas Leitch and engraved by himself.
1780 -- 110 of the "principal and most respectable inhabitants of Charles Town" accepted Gen. Sir Henry Clinton's offer of a pardon for all "treasonable offenses" to citizens who would take an oath of allegiance to the British government and lay down their arms. Among those accepting this pardon was Col. Charles Pinckney of Snee Farm.
June 6
1766 -- Elizabeth Thomas Broun died and was buried in the St. James Goose Creek Chapel of Ease churchyard.
June 7
1885 -- Minutes taken during a meeting of the New Wappetaw Presbyterian Church stated: "Charleston Presbytery at its most recent meeting adopted the following paper: 'This Presbytery has learned with sorrow of troubles which exist in New Wappetaw Church, that impair the efficiency of that church and hinder the progress of the redeemer's kingdom in that community. Therefore be it resolved that a commission of Presbytery be appointed to visit said church and make inquiries into the nature of those difficulties, and with full power to take such action in the premises, as under the law of our church their wisdom might suggest.'" (Source: Home in the Village, p. 126)
June 8
1775-- Two Charlestonians who remained loyal to the Crown, a small-time merchant named Laughlin Martin and another man named James Dealy, were tarred and feathered by locals calling for revolution, based on an accusation that they had cheered rumours that enslaved Blacks, Catholics and Native Americans were to receive arms from British forces to help quell the rebellion. (Source: Charleston, Charleston! by Walt Fraser, p. 143)
June 11
1733 -- Frances Brewton, future wife of Col. Charles Pinckney and mother of Charles Pinckney, an architect of the U.S. Constitution, was born.
June 16
1775-- A slave named Jemmy said in a depostion to Revolutionary authorities that he had been approached by his brother-in-law Thomas Jeremiah to "take a few guns" to a runaway slave named Dewar. The weapons, he said, were "to be placed in Negroes hands to fight against the inhabitants of this Province" to support the British. (Source: Charleston, Charleston! by Walt Fraser, p. 145)
1845 -- John Marion Lofton was born in St. James Santee Parish.
June 18
1945 -- The Ben Sawyer Bridge, connecting the mainland to Sullivan's Island and the Isle of Palms, is officially opened. The Pitt Street Bridge is closed to. traffic.
June 23
1666 -- Robert Sanford took possession of Carolina in the name of King Charles II and the Lords Proprietors.
June 24
1943 -- Rueben Morris Greenberg IV was born to a Jewish immigrant father and African-American mother. In 1982 Greenberg became Charleston's first African American police chief. Reporter An article written by the National Review Greenberg's retirement in 2005 credited Greenberg with turning "the... Police Department into a national model. In the process, he became a celebrity and a source of pride for the city."
June 25
1784 --- The Hebrew Benevolent Society of Charleston, the oldest Jewish charitable society in the United States, was founded.
June 26
1738 -- As the terrible smallpox epidemic of 1738 subsided, acting Royal Governor William Bull proclaimed June 26 as "a day of publick Fasting and Humiliation" to remember the many deaths in Charles Town.
1742 -- Arthur Middleton, a signer of the Declaration of Independence, was born.
June 28
1776 -- British Admiral Peter Parker ordered his ships to begin their ill-fated attack on Fort Sullivan (later renamed Fort Moutire, after its successful commander). This became Carolina Day.
2023 -- Sandra Meares, a resident of Folly Beach, passed away. According to her obit, for decades, she was the matriarch of Group Therapy, an iconic bar of the 1980s and beyond in the Five Points neighborhood of Columbia. A nasty little dive, the tradition was to violently throw your last beer bottle in the trashcan on the way out, busting it to pieces. Sandra had a reputation as someone friends could come to for advice or comfort in difficulty times, which she was happy to dispense along with a cold beverage. That is how the bar got it's name, Group Therapy.
June 29
2023 -- Marvin "Jerry" Gerome Beach of Mt. Pleasant died surrounded by his family. According to his July 9 obituary, he was a proud graduate of R.B. Stall High School and Presbyterian College, Jerry leveraged his gregarious nature and perfect head of hair into a successful sales career. He served as a mentor not only to his own children, but also every child selling lemonade with whom he crossed paths. He as an amazing cook, fantastic tipper, and could swallow two slices of white bread in under a minute without even a sip of water.
"A View of Charles-Town, the Capital of South Carolina, from an Original Picture Painted at Charlestown in the Year 1774." (Image: Library of Congress)