AMERICA'S FIRST REVOLUTION
Few people realize that the uprising against the British Crown in 1776 was not the first time Charlestonians had rebelled. Indeed colonists who settled just north of Charles Town and had a number of grievances against proprietary rule successfully ousted the Lords Proprietors in 1719 and called for the King of England to assume dominion of Carolina as a Royal Colony.
The history of this rebellion is a key focus of Charleston Raconteurs' Day on the Cooper River Tour. Or you can learn more by watching this brief I Love the Lowcountry clip about America's First Revolution.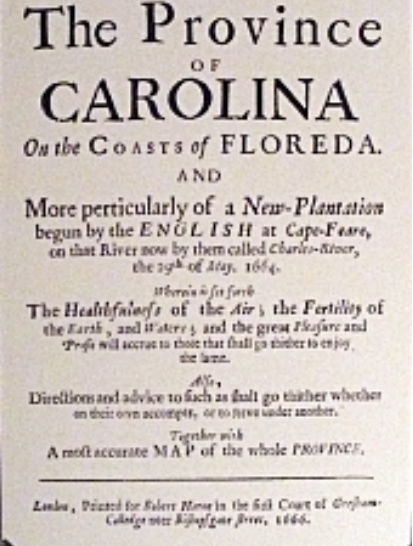 1666 advertisement for settlers to the Carolina colony (Photo credit: shoutaboutcarolina.wordpress.com)