Our tour of the Lowcountry's beautiful Sea Islands explores the natural and culinary history of rural James, Johns and Wadmalaw islands, once home to vast plantations of long-staple cotton. This tour requires less walking than our other tours and is a good choice for those looking for a more leisurely experience with a strong food and beverage component.

Create your Sea Islands tour by selecting your preferences from among the following sites:

* McLeod Plantation
* Angel Oak
* Lunch at the Tomato Shed
* Charleston Tea Plantation
* Firefly Distillery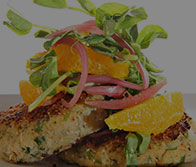 One of the oldest, largest living things east of the Mississippi, the Angel Oak has borne witness to centuries of Charleston's history, a sacred site to Native Americans, as well as slave children who played among its expansive limbs. With a canopy extending nearly 2,000 square yards, this incredible natural resource continues to inspire awe among those who visit. See for yourself what I mean!