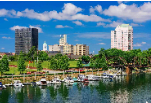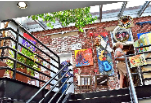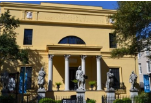 SISTER CITIES: CHARLESTON & SAVANNAH
Price: $600 for two people, $100 additional person up to 14. Transportation is included in this price. Optional entrance fees to house museums or bus tours are not included. Lunch is also optional.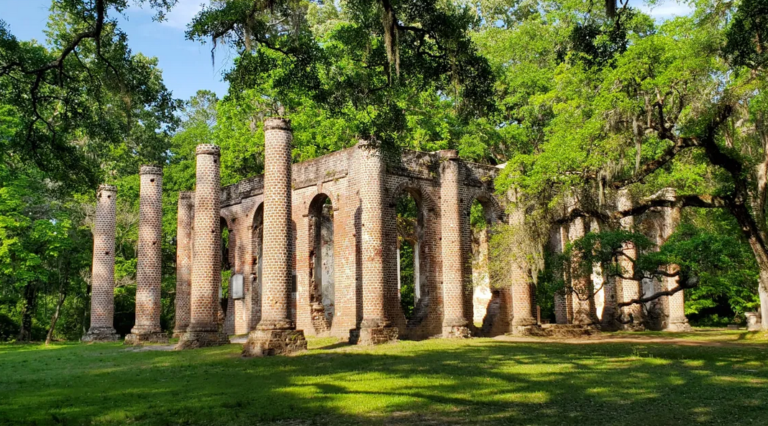 On our way to Savannah, we will stop at the ruins of historic Old Sheldon Church, a must-see for those interested in photography and colonial history.
Savannah, Ga., and Charleston, S.C. - two cities whose histories overlap in many ways, yet each distinctly different. Many humorously consider them rival sister cities, a running joke that has its precedence in their historical pasts.
Savannah was founded to serve as a "buffer" to protect Charles Town from marauding Spanish forces in St. Augustine. Because of the Spanish's ongoing attacks to drive out the English settlers from Charles Town, in 1733 King George II sent James Oglethorpe to the Carolinas (at that time Georgia was a part of the Carolina colony) to establish a fortified city to push the Spanish back into Florida.
While scouting for a good settlement site, Oglethorpe met Native American Chief Tomochichi, who took him to a high bluff alongside a river with a deep draft for shipping purposes. Here Oglethorpe established his new colony, naming it Georgia, after his benefactor, George II. Like Charles Town, the colony offered settlers the freedom to worship as they chose, except for Catholics, who were suspect to being aligned with the Spanish. Oglethorpe also declared the colony would have no lawyers, slaves or hard liquor. Yet that too eventually went by the wayside.
Our drive to Savannah will include seeing many historic sites along the way, including the beatuful Old Sheldon Church ruins. Once in Savannah, you will have opportunities to see the following highlights of Savannah, depending on your interests and time:
- its historic squares
- Cathedral of St. John the Baptist
- Forsythe Park
- the City Market
- River Street
- sites associated with the filming of Forrest Gump, Midnight in the Garden of Good and Evil, Something to Talk About, and Lady and the Tramp, among others.
- Leopold's Ice Cream Shop
- any other stops or historic houses and museums you'd like to see.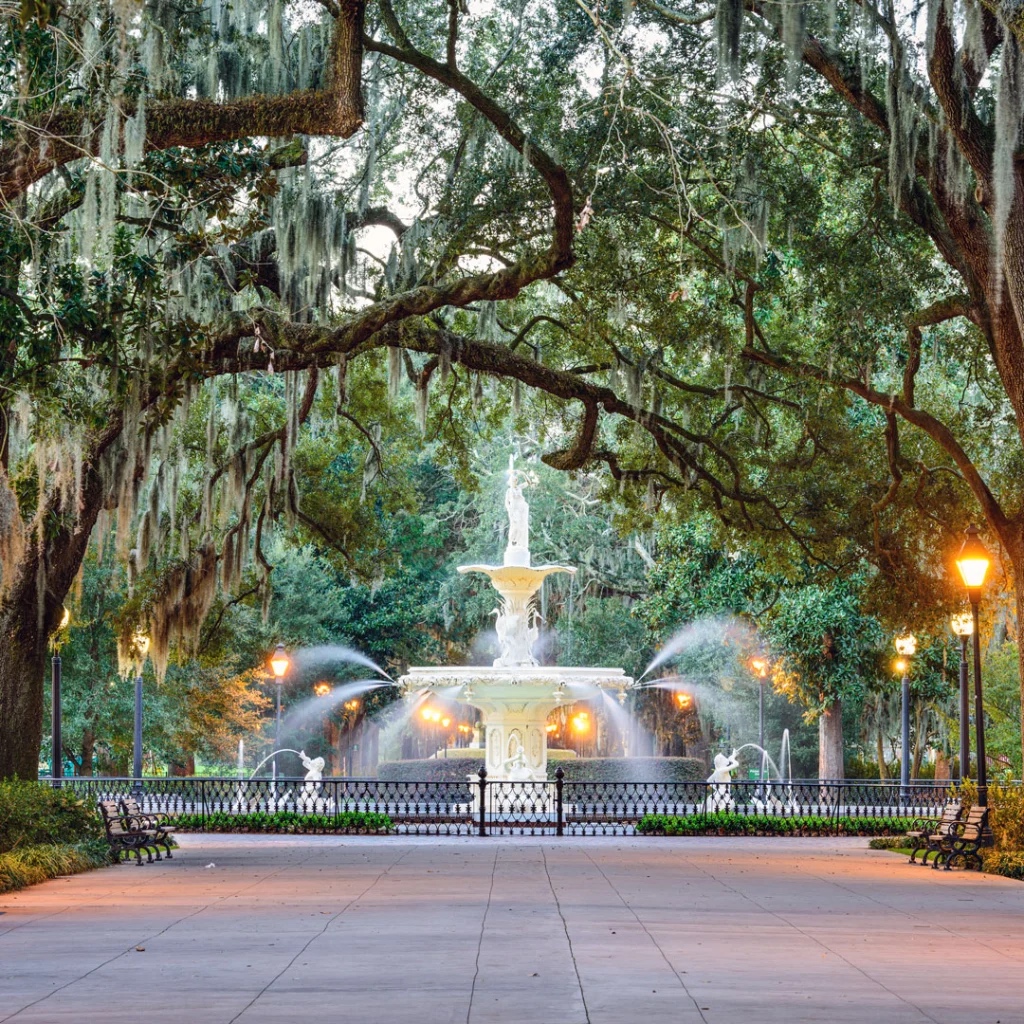 Forsythe Park has served as scenes in dozens of movies including Forrest Gump, Midnight in the Garden of Good and Evil, Lady and the Tramp, and Baywatch.
Historic Monteray Square, memoralizing the 1846 Battle of Monteray during the Mexican-American War, is one of Savannah's 22 remaining "trust lots."