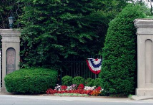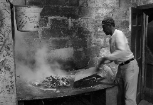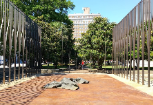 CHARLESTON'S LATEST REINVENTION OF HERSELF
1993 - Today
1994
Jan. 20 -- Shannon Faulkner became the first woman to attend classes at The Citadel. She joined the cadet corps in August 1995, but dropped out about a week later, citing isolation and stress from the legal proceedings and her reception at the college.
1996
April 1 -- After nearly a century as South Carolina's economic engine, the Charleston Naval Base and Shipyard closed.
1997
Oct. 19 -- David Byrne, Cracker and Cowboy Mouth were among the bands that played at 96 WAVEFEST.
2003
Jan. 27 -- Leonardo DiCaprio, Steven Spielberg, Frank Abagnale and Tom Hanks attend a press conference in London before the UK premier of "Catch Me if You Can."
2006
Oct. 22 -- Bowens Island restaurant burned to the ground.
2020
Feb. 28 -- At a rally at the North Charleston Coliseum, President Donald Trump asserted that Democratic complaints about his handling of the corona virus threat were "their new hoax."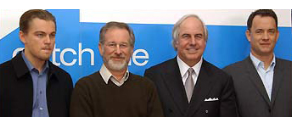 International con man and author Frank Abignal's former home is included on our Charleston Overview tour.