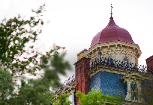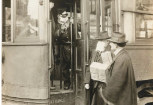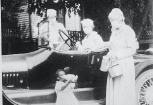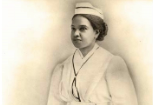 THE CHARLESTON RENAISSANCE
1912 - 1940
1918
Jan. 3 -- Mary A. Storfer, the new proprietress of the Timrod Inn (formerly the Commercial Club, afterwards known as the Timrod Hotel), announced in the News and Courier: "Many people have told us that the Timrod Inn fills a distinct place in the community, and indications are that our rooms will be in demand from the beginning. We shall open Monday morning and guests will be given desirable accommodations without delay."
1928
Nov. 24 -- The cornerstone for a new bank was laid at the historic former site of Shepheard's Tavern at the northeast corner of Broad and Church streets.
1930
May 5 -- Arthur Trezevant Wayne died.
1931
Oct. 13 -- City Council created America's first historical zoning ordinance, protecting its 18th century core from demolitions and establishing the city Board of Architectural Review.
1935
Oct. 7 -- Porgy & Bess, an opera by George Gershwin based on the novel Porgy by DuBose Heyward, opened on Broadway. Telling the story about the lives of African-American tenants who lived on "Catfish Row," the play ran for 124 performances. The plot prominently features the lifes of members of Charleston's famed Mosquito Fleet.
1936
Nov. 23 -- Life magazine, created by Henry R. Luce, was first published.
1937
July 30 -- The Rev. Daniel Jenkins died.
1939
Sept. 16 -- The last prisoners to be housed in the Old City Jail on Magazine Street were escorted out. (Source: Abode of Misery, p. 15)
1940
May 31 -- The Scottish Rite Cathedral sold the Rodgers Mansion at 149 Wentworth Street to the Atlantic Coast Life Insurance Company.
We talk about the brief, though glorious, days of the Commercial Club, later repurposed as the Timrod Inn and seen here as the Timrod Hotel on our Lost Charleston Tours. (mage: Library of Congress)