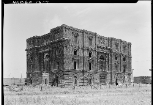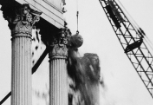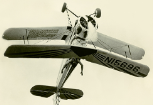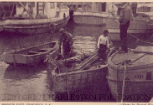 PUTTING THE PIECES BACK TOGETHER
1941 - 1992
1945
Jan. 24 -- The Christ Church (Mt. Pleasant) flagon was returned to the Rev. Edmund Coe by Bonnie McArty, whose uncle Frank Blaine, a Union infantryman, stole it following the 1865 Confederate evacuation of Charleston. (Source: Stolen Charleston: The Spoils of War, p. 11.)
1950
Dec. 26 -- Maria Louisa Porcher Wayne died.
1951
Aug. 29 -- Seventy-three orphans left the Charleston Orphan House for the last time before it was torn down to make room for a new Sears Department Store.
1954
Oct. 7 -- The News & Courier ran an article expounding upon the slow decline of Charleston's famed Mosquito Fleet.
1960
April 1 -- Twenty-four Black students from Burke High School staged a Civil Rights sit-in at the Kresse Department Store lunch counter on King Street, changing the city's dialogue about the issues facing racial equality.
April 30 -- According to a report in the News & Courier, the last column of the Charleston Hotel came down in a haze of dust and rubble shortly after 3 a.m.
Sept. 11 -- Hurricane Donna passed by the Carolina coastline, spawning a tornado that brought down three walls of the Bennett Rice Mill, c. 1844.
1970
Oct. 9 -- A victim of termite damage and neglect, the Mills House Hotel, having been carefully demolished and reproduced using as much salvaged building materials as possible, reopened to the public.
1971
Oct. 17 -- Popular aviator Bevo Howard struck a tree and fatally crashed as he pulled out of a stunt at a charity airshow in Greenville, N.C.
1986
March 3 -- News & Courier columnist Ashley Cooper remembered the Charleston Hotel, calling it an iconic symbol of the city's antebellum glory, "one of the few remaining links with the romantic days of terrapin soup, gas lights, and visiting royalty."
1987
Dec. 15 -- Educator and Civil Rights leader Septima Poinsette Clark died.
1989
Sept. 21/22 -- At midnight, the eye of Hurricane Hugo, a category 4 storm, passed over Cove Inlet between Mt. Pleasant and Sullivans Island.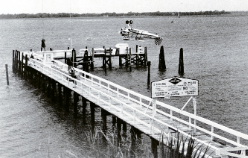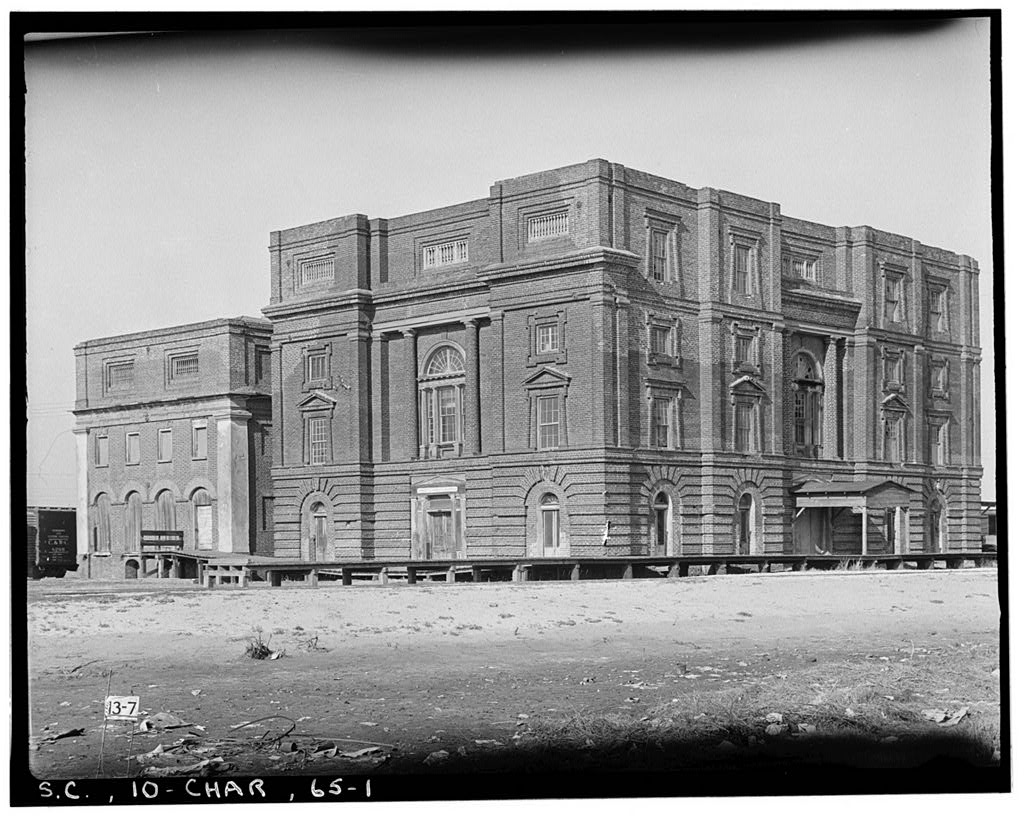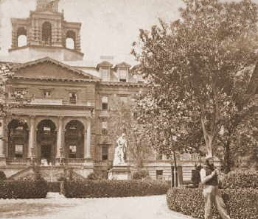 For more than a century, Charlestonians relied on the Mosquito Fleet for their seafood. Hear their story and visit the site of their traditional landing on our Lost Charleston Tours. (Photo credit: Library of Congress)
The Kresse store sit-in changed the way Charlestonians engaged in the Civil Rights movement sweeping the country in the 1960s. We discuss the topic on our Lost Charleston Tours. (Photo credit: News & Courier)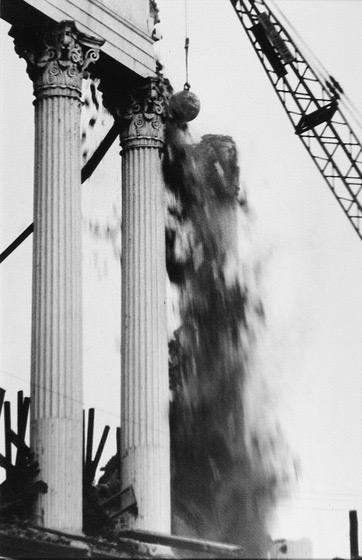 Bevo Howard's signature stunt was snatching a ribbon from a spectator on the Sumter House pier while flying upside down. We recall his accomplishments, theatrics, and tragic end on our Lost Charleston Tour. (Photo credit: News & Courier)